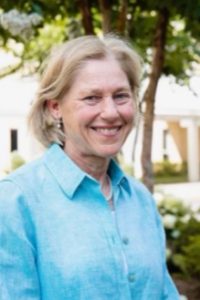 Undergraduate Education:  Judson College
Medical Education: University of Alabama at Birmingham
Residency:  University of Alabama at Birmingham
Board Certified:  American Board of Obstetrics and Gynecology; Fellow, American Congress of Obstetricians and Gynecologists
Call for an Appointment with Dr. Favor
Dr. Judi Favor, a native of Hayneville, Alabama, began her professional practice with Sparks & Favor, PC in 1991.  Dr. Favor distinguished herself as a medical student, attaining election to Alpha Omega Alpha Honorary Medical Society based her high scholastic achievement and character.  She was named recipient of the J. Marion Sims award for excellence in obstetrics and gynecology. She brings this commitment to excellence to her patients at Sparks & Favor, PC and Brookwood Medical Center, where her practice interests include da Vinci ® robotic and minimally-invasive surgery, breast and ovarian cancer screening, stress urinary incontinence, preventative medicine, and high-risk obstetrics.
Dr. Favor has also been a strong advocate for women outside of her medical practice through her service on the boards of the Oasis Women's Counseling Center and Judson College, the nation's fifth oldest women's college.  She has served as chairman of the Board of Trustees at Judson. Her community leadership has earned her recognition as one of the Birmingham Business Journal's "Top 40 under 40" and also as Birmingham's Healthcare Hero in 2005.  Her colleagues have named her to Alabama's Best Doctors in America® list continuously since 2005.
Read more about Dr. Favor in a recent blog post written by her colleagues.
Read Dr. Favor's recent blog posts:
Do You Have Hereditary Risk for Pancreatic Cancer?