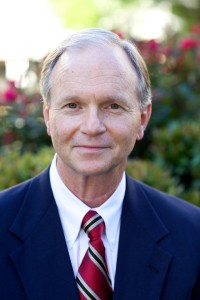 Dr. Sparks Has Retired Effective October 1, 2021.
If you need to schedule an appointment, CLICK HERE to meet our other physicians. Call us at 205.397.1286 to schedule your appointment.
Read Dr. Sparks Retirement Message to His Patients:
Most of my patients know that I retired from practice on September 30th, since I began early this year notifying you at your annual exam. I am very glad that I decided to do this. It has given me a chance to share memories with many of you whom I've cared for through years, decades, and sometimes generations. I've shared both joyous and challenging moments with you and your families. I cannot thank you enough for your trust in my care, and for your kind words as I pass that care on to my wonderful partners. It's time.
When I received my acceptance letter to medical school in 1974, I was told that having this career is a privilege. I thought I understood that then, but these many years of practice have taught me to humbly appreciate the opportunity I was given.
I am grateful beyond words to have shared most of my working life with my very special partners. It has been a joy to work each day with these skilled physicians who are, above all, genuine and caring people. I confidently trust your future care to them, as I do my own family–my wife, daughter, daughter-in-law, and the birth of each grandchild.
It has also been a pleasure to provide your care at Brookwood Women's Hospital. Looking back on all my years and places, the past twenty here at Brookwood have been unique for the special attention given to women's services. In my view, nobody does it better!
I know that I will miss seeing you each year and hope I will occasionally cross paths with some of you in the community. I look forward to time with my two grandsons, some gardening, and some golf.
With deepest gratitude for God's guidance in my practice and the honor of providing your care,
Jimmy Sparks