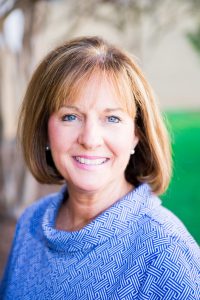 Undergraduate Education: Auburn University
Medical Education:  University of Alabama at Birmingham
Residency:  University of Alabama at Birmingham
Board Certified:  American Board of Obstetrics and Gynecology; Fellow, American Congress of Obstetricians and Gynecologists
Call for an Appointment with Dr. Stradtman
Leave a Review for Dr. Stradtman
Dr. Cecilia Stradtman began her professional career as a registered pharmacist at University Hospital in Birmingham. Wanting to care for patients more directly, Dr. Stradtman entered medical school in 1980, where her outstanding scholarship earned her election to Alpha Omega Alpha Honor Medical Society.
Dr. Stradtman chose Obstetrics and Gynecology because it incorporated both her desire to provide high-quality primary care for women and her interest in surgery. Her appointment, during her training, as administrative chief resident reflected the esteem of her faculty and fellow residents. From 1990 to 1997, Dr. Stradtman served as Director of OB-GYN Associates at the Kirklin Clinic. At Sparks & Favor, PC, she cares for women at all points of their reproductive lives, from supporting them during their first exam, to encouraging their preparation for motherhood, to easing their transition through menopause. She is certified in the da Vinci® robotic surgical technique. She has been on the medical staff at Brookwood Medical Center since 2000. Dr. Stradtman has been recognized by her peers annually since 2003 on Birmingham's list of Best Doctors in America.®
A native of Opelika, Alabama, Dr. Stradtman extends her concern for women's wellness through community service. She currently serves on the board of Community Ministry for Girls, Inc., whose mission is to foster in the lives of adolescent girls attributes and character traits that are pleasing to God as they become adult women.
Dr. Stradtman and her husband Sandy, a specialist in reproductive endocrinology, infertility,and pediatric and adolescent gynecology, have a young adult daughter and son.  
Read Dr. Stradtman's recent blog post:
My Story: Facing a Breast Cancer Diagnosis—from Mammogram to Surgery
---