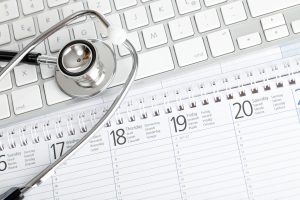 We would like to notify our patients that Dr. Cynthia Brown has left Sparks & Favor to begin another chapter in her career. Dr. Brown will be joining the medical staff at Medical West in Bessemer, Alabama, beginning October 1, 2019. We are proud of her dedication to community practice and her desire to broaden her contribution to the health needs of Birmingham women. With sincere gratitude for her service to our practice and to the care of our patients over the past twenty-three years, her colleagues here at Sparks & Favor and our staff wish her well in her new endeavor.
We would also like to assure Dr. Brown's patients that Drs. Sparks, Favor, Stradtman, Gregory, and Whitehead will continue to be available to provide attentive, professional medical care and treatment to you and all Sparks & Favor patients. Brooke and Kelli, the RN and medical assistant who have assisted Dr. Brown for many years, will be remaining with us. You can continue to call the office if you have a medical concern, and Brooke will respond. Each of our physicians has reserved some appointment times specifically Dr. Brown's patients. If you haven't ever been seen by one of them, you can click the following link to read a little about their individual backgrounds and interests. https://sparksandfavorpc.com/about-us/our-physicians/.  Beginning July 16th, if you have an already-scheduled appointment to see Dr. Brown in our office, we invite you to call us to reschedule. Our staff is working to contact each of you prior to that appointment, but your call informing us of your choice of date, time, and preferred physician would be helpful.  In short, we will do our best to make this transition as convenient for you as possible. You may, of course, choose to transfer your care to Dr. Brown's new practice or to another provider of your choice.
If you have questions about a future appointment or any of this information, please do not hesitate to call. We genuinely appreciate that you have entrusted your medical care to our practice. Drs. Sparks, Favor, Stradtman, Gregory and Whitehead remain available to meet your health care needs and look forward to continuing to serve you.