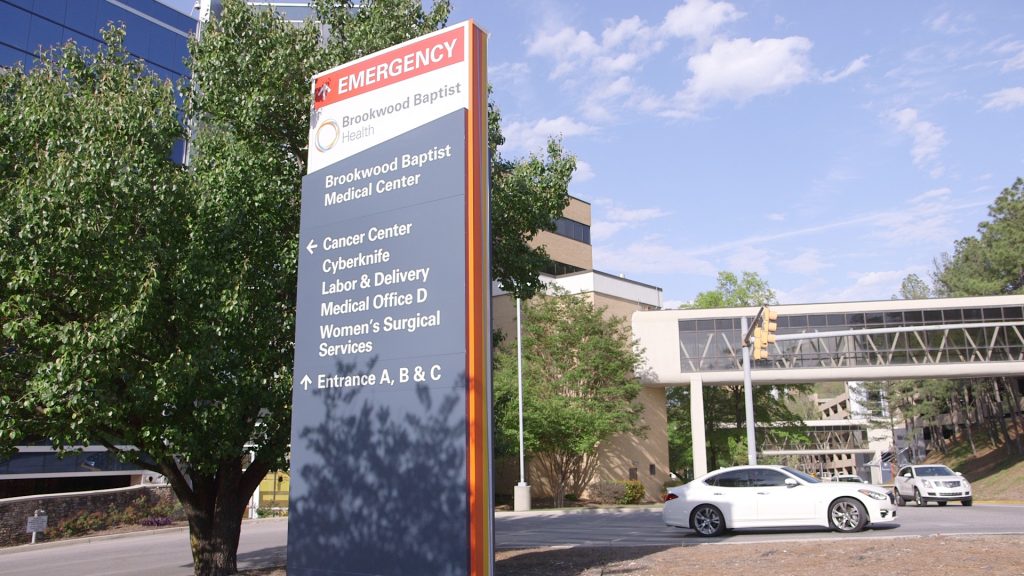 We are seeing patients in our office as usual! We ask you to call our office to reschedule if:
You have symptoms of a flu-like illness (fever, cough, etc.)
You have traveled outside of the U.S. within the last 14 days
You have had close contact with someone who has COVID-19 infection or symptoms of a flu-like illness, or has traveled outside the country within the last 14 days
If you do not belong to one of the above groups, we are very happy to see you as usual.
For any OB patient who may fit into one of the above risk groups, please call our office before you come in. We will arrange your continuing care with the appropriate precautions.
Update 3/19/2020
Assurance Labs has moved their testing site to Church of the Highlands' Grants Mill Rd. Campus. If you call us before going to the testing site will will provide you with a physician referral. Don't go to the testing site if you do not meet the criteria for testing. You will not be tested. (Criteria for testing are the same as those listed in the 3 bullet points at the top of this post).
There is very little benefit to testing an individual who has no symptoms and has not been exposed to another individual with a positive COVID-19 test. A negative test today gives you NO INFORMATION about whether you would be positive tomorrow.
If you have symptoms or have been exposed to a coronavirus patient, ISOLATE YOURSELF from others, whether or not you are tested. In other words, best practices are the same whether or not you have test results!
Update 3/16/2020
Assurance Labs is NOT offering drive-thru testing today. Their testing program plans to resume tomorrow at Church of the Highlands, Grandview Campus, 3660 Grandview Parkway. ), 10 AM to 2 PM tomorrow 3/17/2020.
Update 3/15/2020–The Alabama Dept. of Public Health Coronavirus testing hotline is referring persons seeking COVID-19 testing to their primary care doctor, urgent care facility, or Assurance Labs drive-thru facility. 
You should call first to check locations and hours of operation, to be sure the facility has test kits,  and to get further instructions. In order to protect our expectant mothers and other patients, we are unable to collect specimens for testing in our office. The Assurance Labs facility requires a doctor's referral for testing. We are able to provide that if you call us. Please do not come to the office if you are sick. Drive-thru testing locations have the advantage of not exposing other patients to sick individuals. If you need immediate medical attention, call 911 or go to the Emergency Room.
Update 3/14/2020–The Alabama Dept. of Public Health has now reported several COVID-19 cases in Alabama. 
We want our patients to know that Brookwood Medical Center continues to implement plans, thoughtfully and carefully, on a daily basis, responding to the evolving COVID-19 situation. These efforts include plans to provide supportive care and/or critical care as needed to sick individuals, while maintaining a safe hospital environment for other patients, visitors, and staff. We have great confidence that the administration and our professional colleagues at Brookwood will meet this challenge to serve our community with high-level care and compassion.
If You Believe You May be Ill Due to Coronavirus Infection
If you feel you are ill enough to need hospital care, you should come to the emergency room. Older patients and individuals who have severe underlying medical conditions or are immunocompromised should contact their healthcare provider early, even if their illness is mild. If you have severe symptoms, such as persistent pain or pressure in the chest, difficulty breathing, new confusion or inability to arouse, or bluish lips of face, contact your healthcare provider or emergency room and seek care immediately. The following link will allow you to inform Brookwood's Emergency Department of your situation before you arrive. https://www.brookwoodbaptistmedicalcenter.com/home Signs will direct you to the appropriate entrance for individuals with symptoms. The Emergency Department is NOT the place to be tested for Covid-19. The emergency room provides urgent care. If you are only mildly ill and are NOT in one of the high-risk groups described above, you can isolate yourself at home and take the measures you usually take for flu-like illnesses.
In order to protect other patients, including expectant mothers, please DO NOT come to our office if you feel sick. 
Should You be Tested for Coronavirus?
The CDC recommends testing for the following Individuals:
Persons who have symptoms (fever, cough, difficulty breathing)

AND

have another risk factor, such as older adults and individuals with chronic medical conditions and/or an immunocompromised state that may put them at higher risk for poor outcomes (e.g., diabetes, heart disease, receiving immunosuppressive medications, chronic lung disease, chronic kidney disease).
Persons who have symptoms AND, within 14 days of beginning to have symptoms, had close contact with a suspected or confirmed COVID-19 patient.
Persons who have symptoms, AND have traveled from an affected geographic location within 14 days of beginning to have symptoms.
Notice that the CDC does not recommend testing for persons who have no symptoms. One reason for this is that a negative test, in someone is who not sick, provides little reassurance. That person may be in the incubation phase of the infection. So, without symptoms, it is difficult to know when to test. A negative test in a person who has symptoms ( who is sick) means that COVID-19 is NOT causing his or her illness.
If you feel you should be tested, we can provide the following information. The Alabama Dept. of Public Health has set up an information hotline to provide information about testing availability (1-888-264-2256). As of 3/14/2020, they were advising individuals to contact providers such as urgent care offices. We will update this post when we confirm the availability of specific testing sites.  In order to protect patients in our office including expectant mothers, we will not be offering testing in the office. Keep in mind–if you have symptoms of a flu-like illness–the management of your care will be the same whether or not the COVID-19 virus is identified by testing. ALL PERSONS WITH FLU SYMPTOMS should keep a distance from others, practice good hand hygiene, and follow the usual  care and comfort measures for other viral illnesses. Drink fluids, use aspirin, ibuprofen, or  Tylenol to treat fever, aches, etc., and rest.
People who are not sick enough to need hospital care should stay at home, separate themselves from others, and follow the other CDC guidelines. Again—COVID-19 causes only a mild to moderate illness in the great majority of infected people. We are very fortunate, in Jefferson County,  Alabama, to have high-quality medical care. Personal responsibility and common sense will serve our needs far better than panic.