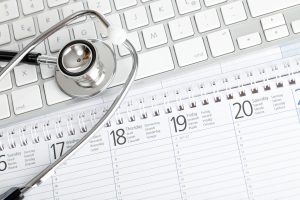 State Health Officer Scott Harris reported on Tuesday 4/28 that Alabama is now seeing a leveling-off in the rate of new Covid-19 cases within our state. This appears to be the situation in Jefferson County as well. Here at Brookwood, as across the state, we have not experienced near  the numbers of Covid-19 patients needing hospital care that was predicted. Therefore, in conjunction with Gov. Kay Ivey's re-opening recommendations, Dr. Harris stated, "There are no continuing restrictions on procedures by doctors or dentists, or dentists or optometrists or [other medical providers]. They are free to do that as they see fit." Brookwood Baptist Medical Center has announced that it will resume non-urgent surgery as well.
We would like to help you understand how this affects your ongoing healthcare needs by answering a few FAQs.
If I have been scheduled for surgery, will I be able to have that surgery as planned?
In most cases, we will be able to provide your surgery on the day it was scheduled. There is a backlog of patients whose surgeries were postponed over the last few weeks. During the early period of "catching up," more urgent cases like cancer surgery will have priority. But we expect to be able to fit less urgent procedures into that schedule without too much delay. We will notify you if the day of your scheduled procedure changes. Please note that laboratory testing before surgery will now include a Covid-19 test.
If I have a scheduled cesarean delivery or induction of labor, will that appointment be changed?
We expect that scheduled deliveries are very unlikely to change. Rarely, Labor and Delivery has a day when an unusually large number of women come to the hospital in spontaneous labor. When this happens (even before Covid-19), we may delay your scheduled delivery for a few hours. This is unusual.
What about my upcoming scheduled office appointment?
We have continued to see our OB patients and non-pregnant patients with a GYN problem without delay. We will now try to normalize appointments for preventive care. This is consistent with federal guidance stating:
it is important to restart care that is currently being postponed, such as certain procedural care (surgeries and procedures), chronic disease care, and, ultimately, preventive care (Centers for Medicare and Medicaid Services).
Your well-woman appointments provide important care like screening for breast, cervical, and other gynecologic cancers, STDs, hypertension, diabetes, etc. If your previously scheduled routine appointment has already been rescheduled for a later date—and you would like to try to come in sooner–you can call our office to see if your doctor has an earlier opening. This might be especially helpful if your mammogram was postponed. Refer to this list of urgent gynecologic problems for which medical evaluation SHOULD NEVER BE DELAYED.
Are tele-medicine appointments still available?
YES. However, most of the care we provide cannot be accomplished by tele-medicine. Occasional women's health problems like infrequent urinary tract infections, vaginal infections, medication questions, and also questions about new symptoms of a gynecologic problem or minor illness can often be answered by telephone.  If you are concerned about possible symptoms of Covid-19 infection, we will provide guidance by phone.
What steps has Sparks & Favor taken to provide a safe environment for patient care?
We screen all staff each day for symptoms of respiratory illness, including temperature screening.
All staff wear masks and staff with patient contact also wear gloves.
We screen all of our patients for symptoms of illness by phone before they come in, and again on their arrival.
We request that you wear a mask or other face covering for your appointment. If you cannot do this, please inform us when we call.
It will be helpful if you complete the forms for your office visit before you come in. You can find them HERE. If you are unable to print them and fill them out at home, be sure to bring your own pen and a book or hard surface to write on. We are doing our best to eliminate pen and clipboard sharing.
Social-distancing within the office is maintained by limiting where patients can sit in the waiting area, and through markings on the floors. We have eliminated sign-in sheets and other unnecessary contact.
We ask that you not bring a family member to your appointment. Call us ahead about special circumstances.
As health professionals, we have always been good at maintaining a clean environment. Exam rooms and exam-room equipment that patients touch, is—of course—cleaned between each patient. We have added more frequent cleaning of other surfaces in the office.
Women's preventive healthcare and medical evaluation of changes in your health are the means by which you reduce the risk that a problem will be discovered only after it is a serious threat to your health. Balancing that risk against the risk of contagious illness is a personal decision. The CDC advises that most Covid-19 transmission occurs after an individual has had close contact (< 6 feet) for a prolonged period of time (greater than a few minutes); or the type of exposure where an infected person coughs, sneezes, or speaks directly in your face. This type of prolonged close contact is not typical of a medical office visit where personal protective equipment and other measures are used. Contact with a contaminated surface is not thought to be the main way the virus spreads, but we are still learning more about this virus. We are experts in good hand-washing, and we expect that now our patients are as well.
If you feel your health history places you at high-risk for very serious covid-19 illness, your physician will be glad to offer you individual guidance about your preventive care needs.
For most of you, we look forward to resuming the women's health services you need.