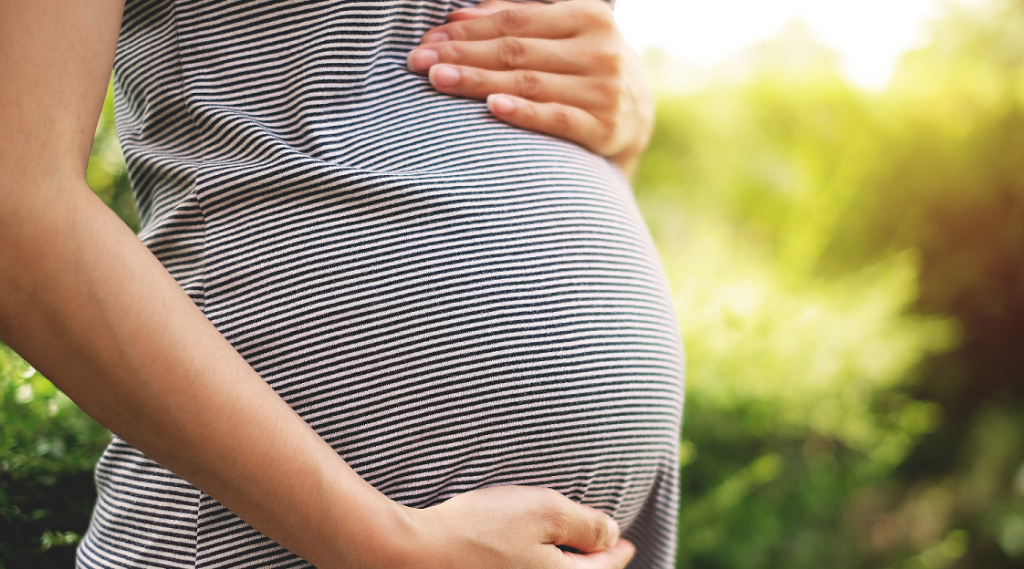 The short answer is—we don't know. When the FDA Advisory Committee meets on December 10th to decide the matter of Emergency Use Authorization for the Pfizer COVID vaccine (and a week later for the Moderna vaccine), they are likely to specify whether pregnant and breastfeeding women (along with young children and the very elderly) will be included.
What factors will influence their decision?
Neither of the Phase III studies tested the safety and effectiveness of these two vaccines in pregnant women. New vaccines are generally not tested in pregnant women until data shows they are safe in the general population. That does not mean the FDA has no information about how the vaccine affects pregnant women and their babies. Phase III tested many thousands of people. Some of them became pregnant during the trials, so information is available for this small group of women. The number will grow as we begin to vaccinate hundreds of thousands more. The picture will become clearer.
Keep in mind, neither of these vaccines contains any live virus. We do not vaccinate pregnant women with live-virus vaccines. But we have safely used other vaccines during pregnancy for a long time, like the flu and whooping cough vaccines. Small fragments of virus material in this type of vaccine make the body think a virus is present. The body's immune system responds by making antibodies that attack the virus. The new COVID vaccines are just slightly different. They contain protein messengers (mRNA). When the protein messenger enters a muscle cell, the cell actually starts making copies of a small piece COVID virus's outer surface. The immune system recognizes the invader and prepares for an attack by making antibodies to defeat the virus.
We have also learned more over the last many months about how COVID illness affects pregnant women and their babies. Fortunately, the news has been mostly good. Updated research does seem to show that pregnant women are a higher risk group for serious COVID illness. Nonetheless, overall increased risk of a serious outcome for pregnant women with COVID compared to nonpregnant women is small.(Read more). So FDA advisors must weigh that level of risk against the risk of a vaccine side effect when they make their recommendation.
If the FDA includes pregnant women under its Emergency Use Authorization, another group of scientists and doctors–the Advisory Committee on Immunizations Practices—will make recommendations about whether to make pregnant women a high-priority group. It is estimated that about 330,000 health care workers are pregnant and over 75% of the health care workforce is female.
What is our recommendation for our pregnant patients?
We will be watching closely and relying on the advice of our professional organizations in the coming weeks. So far, the statements of the American College of Obstetricians and Gynecologists (ACOG) and the Society for Maternal-Fetal Medicine (SMFM) have been clear on several points!
Both organizations strongly criticized the choice to exclude pregnant and lactating women from clinical trials of the new drugs. Women need the information that their inclusion in these studies would have produced, and the biological logic for not including them was not strong.
Both organizations hold that each woman should control her personal choice and should base it on shared decision-making with her health care professional. The SMFM emphasized that doctors should "counsel their patients that the theoretical risk of fetal harm from mRNA vaccines is very low."
Both organizations emphasize that health care workers and woman who would otherwise be in a high-priority risk group, should NOT BE EXCLUDED because of pregnancy or breastfeeding.
As the new vaccines are rolled out in the coming weeks, we will counsel each of you who are pregnant or breastfeeding, relying on the most up-to-date information available and also considering your individual risk factors. For health care workers especially, we will advise you that taking the vaccine is probably the less risky choice. Finally, we will answer your questions and respect your decision.
Wishing you a better 2021,
Jimmy Sparks MD